"I didn't realise how challenging life would be when I first got sick."
Janine's inexpressible rollercoaster had already begun before her cancer diagnosis.
"I'd spent months going to the GP, physio appointments, occupational therapy, and requesting higher doses of medication, as I was often crying myself to sleep from the pain. I knew something wasn't right. Finally, a new GP sent me for an ultrasound and x-ray."
"Three months later, I was diagnosed with a rare type of cancer – Osteosarcoma Bone Cancer."
"Cancer was such a scary word to hear. I only ever heard of older people getting it and I never thought I would."
Janine was only 20 years old when she was diagnosed with cancer. It came just as she was enjoying a new adventure of living on her own and starting a new job, and suddenly her life changed.
"My whole world felt like it was crashing down on me. All I could think about was how I would tell my loved ones and if I was going to survive. I felt so hopeless about the situation."
"Going through treatment on my own seemed impossible, so I moved back in with my family.
"I didn't realise how challenging life would be when I first got sick. It was a rollercoaster, going back and forth to hospital."
Having family and friends around is so important, but it can be hard not having support from people who understand what you're going through, especially people your own age.
"I didn't know anyone my age that had gone through cancer. The only people I knew who would genuinely understand was my oncology team and Canteen.
"I think it would have been hard for my friends to see me sick and not acting like myself.
Cancer can impact your life in many ways, including hobbies, work, socialising, and sometimes your independence.
"Due to treatment I had to stop working and I felt out of place a lot, I couldn't go to social events or catch up with friends, as when I was on my 'off weeks' from chemo I'd always end up sick in hospital."
"The biggest hurdle was getting used to the fact that I couldn't look after myself, I needed support. I felt like my independence had been taken away from me."
Having cancer and going through treatment can be an extremely scary and isolating time. Especially for rangatahi.
"I nearly ticked off all the side effects listed. It would hurt to open my mouth or cough, and even breathing was a struggle. I couldn't eat or drink and pain relief had no effect. I needed a translator when nurses and doctors were speaking with me.
"Being completely raw and honest. There were moments I thought I wasn't going to make it out alive. I had coughed up, vomited, and sneezed out blood so many times it was unbelievable."
Cancer doesn't end after treatment, for many, some of the biggest impacts of cancer happen once the treatment is over.
"Life will never be the same after treatment. You're not the same person you were before you had cancer. After treatment, life was a lot harder. Especially for my mental health. I fell into depression and was trying to figure out what was next in my life.
"It's all about learning your new normal and accepting what has happened and how you can love yourself and your body, as you have been through so much. I learnt to not be so hard on myself or put myself down. You're only human and are worth it, despite all the struggles you go through.
"I also had to learn to drive again. To live life with a new shoulder. To do things with my left hand, whilst my right side was recovering from surgery."
Canteen was there for Janine throughout her experience, both during treatment and beyond. She wanted a support network of people who could understand what she was going through.
"Canteen was one of my support groups during treatment. They helped me feel like I wasn't alone on this journey and created a safe space that enabled me to learn and grow.
"I enjoyed one-on-one sessions with my Psychosocial Support Worker, who helped make me feel normal. I also felt that having a space to talk freely about my feelings, not just cancer, made me feel valued and understood. Especially on such a rough journey.
"Even after treatment, Canteen has been such a good support network. If I'm ever feeling under the weather, my key worker is always there to support me, offering good advice that helps me keep pushing through those tough seasons."
Janine also found support from other rangatahi who could understand what she was experiencing. Especially through Canteen Connect, our online service.
"It also gave me a sense of all the people my age going through a similar experience.
"It gave me a space to interact with others going through a similar experience, and you can't find that from anyone who hasn't gone through treatment or lost a loved one. You can share tips and ways to keep yourself entertained, particularly during treatment."
"The best thing you can do is let them know you're there for them. A text message or a quick video call, even just sitting with them in the room without saying anything can give a sense of comfort. It makes you feel like you're not alone."
Profile Image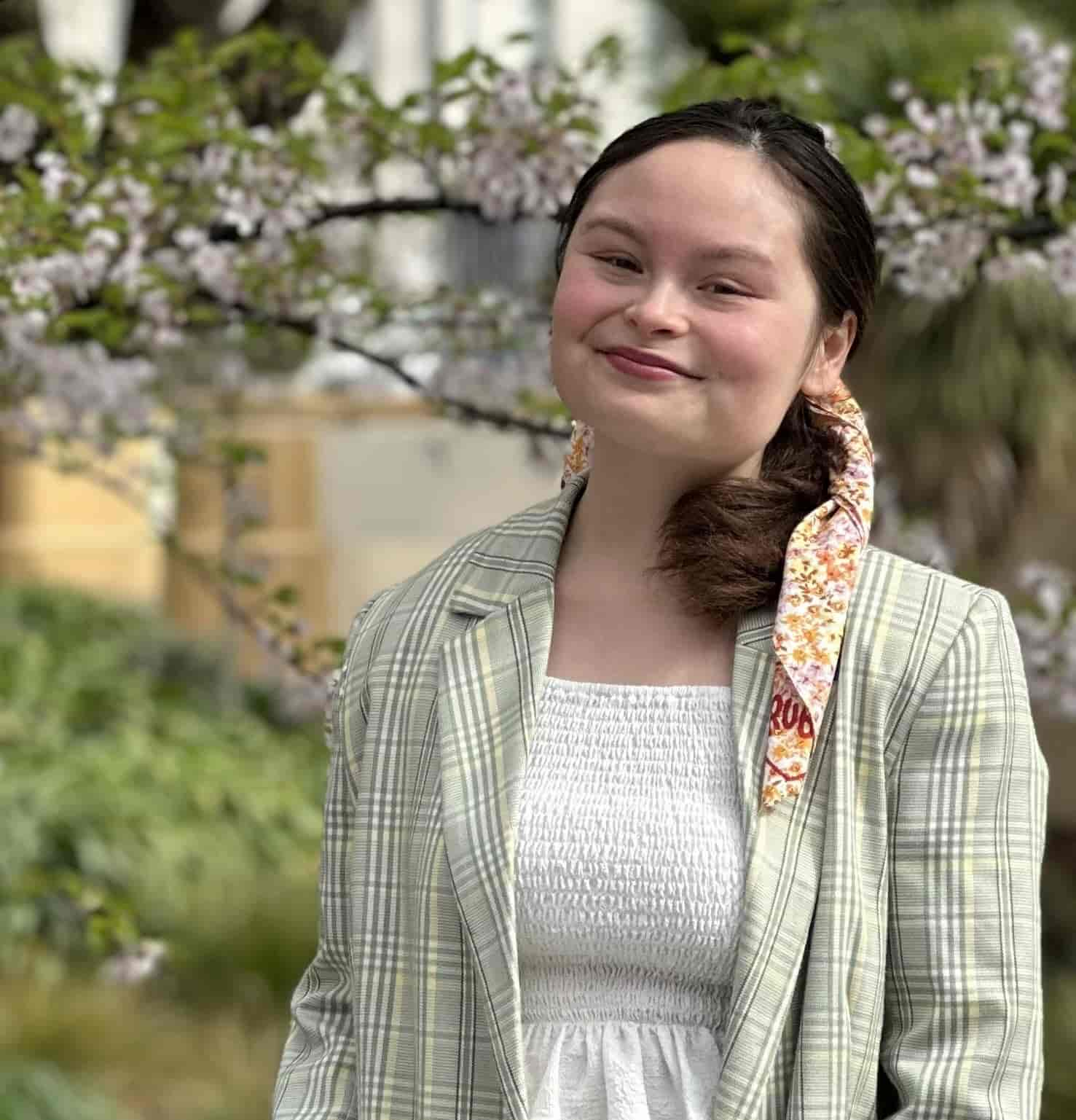 View more Rangatahi stories