"I got back into everything too quick"
Dayna was just 17 years old when she was diagnosed with a carcinoid tumour in her left lung.
"After suffering 12 bouts of pneumonia an emergency doctor booked me in to see a specialist. It took almost a year to get an appointment to see the specialist who, after a short procedure, telephoned me to tell me I had cancer. It didn't feel real.
"I was confused. Everything happened so quickly. Suddenly, we were driving to Christchurch so I could have surgery to remove my lung at St George's Hospital. The surgery took a few hours longer than expected, as my lung was stuck to my ribs from all the pneumonia infections. I was lucky my ribs weren't broken when they removed my lung."
"I was in denial about my experience. I was trying to act like nothing happened and got back into doing things too quickly."
After treatment, Dayna struggled to navigate this new normal.
"My family couldn't understand why I wanted to just get back to school and playing sport so quickly, and we had a lot of disagreements about it.
"I'm missing my lung. So, I'm managing new ways of working with pain, by keeping busy."
 "It was hard learning to do normal things again and I continue to suffer from chronic pain in my chest due to nerve damage."
Dayna's diagnosis also took a toll on her friendships and schooling.
"I didn't have great support. At school, I was pitied and no longer fit in."
"My diagnosis also took a toll on my schooling, as I fell behind. I wasn't able to continue doing active classes, like sport and dance and missed out on leadership opportunities and scholarships."
"Friends found it difficult to relate to what I was going through"
Dayna found support in Canteen, such as the community support events and activities run by experienced Youth Workers and individual support and counselling from her Psychosocial Support Worker.
"Canteen has been a massive support. The feeling of having a network of peers who understands you is awesome."
"My Psychosocial Support Worker has been amazing. She provides one to one support and helps me deal with the tough stuff by teaching me coping strategies.
"I call her on the phone when I need to talk, and she is always there to listen. She knows a lot of things I haven't been able to talk to my friends about. She just gets it."
Dayna has also experienced some 'bucket list' activities, such as scenic flights over Nelson and doing a skydive.
"I enjoy attending Canteen activities and have been lucky to go on a scenic flight over Nelson and do a skydive. Skydiving was unreal and, in that moment, it felt like nothing else mattered."
Profile Image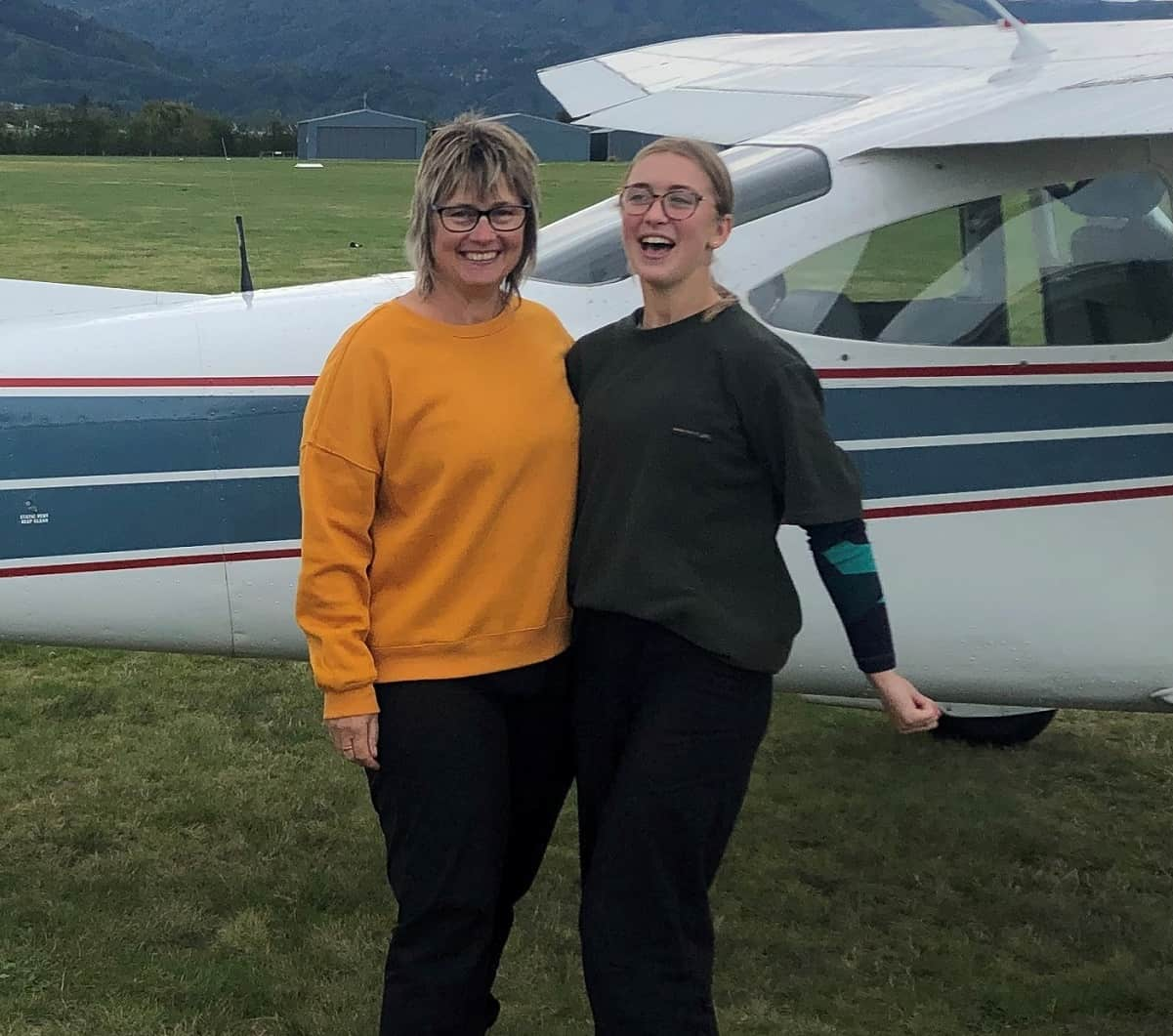 View more Rangatahi stories